Welcome
Welcome to Majestic Moon Ranch in Franktown, CO!
~Local Organic Produce and Sustainable Living~
Order on Facebook or call 303-903-7487!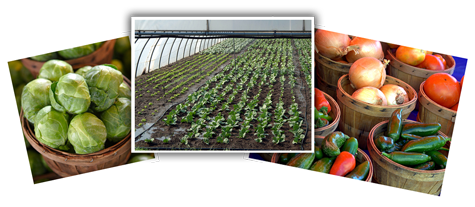 Check out our Facebook Page for a current list of available produce.
"Helping to Save and Support the Health and Wellness of People, One Community at a Time."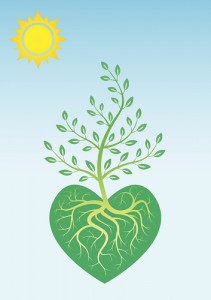 Majestic Moon is a small-scale organic produce farm with production Spring through late Fall.  Depending upon season and time of year, production includes broccoli, greens, tomatoes, peppers, onions, garlic, carrots, cabbage, celery, squash, culinary herbs, seasonal berries, apples, pears, and peaches. We also provide Organic, Farm-Fresh, Free Range, Hormone and Antibiotic-Free Eggs. You will most likely see us at the local Farmer's Market in Elizabeth, Parker or Castle Rock.  We look forward to meeting you!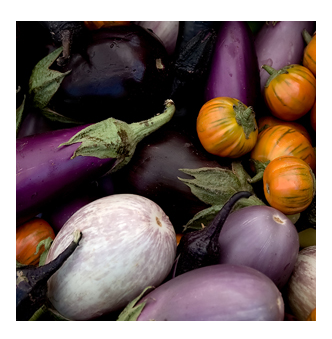 Our overall goal at Majestic Moon is to reduce impacts to the land, while maintaining and educating others on a sustainable andhealthy lifestyle. At Majestic Moon Ranch, we use no synthetic pesticides or fertilizers. Instead, we rely on biological diversity in the field to naturally reduce habitat for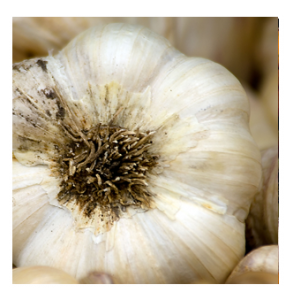 pest organisms, and we purposefully maintain and replenish the fertility of the soil allowing it to gain the highest potential of nutrient value possible.
WHY IS Eating LOCAL and ORGANIC Produce Important?
By buying local organic you're ensured to have the very freshest of prod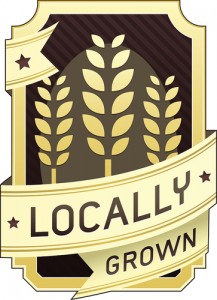 uce.  Organic producecoming from other regions of the United States and Mexico have days if not weeks before they make to our shelves here in Colorado.  By buying local organic produce, not only do you get the freshest produce available in your area, you can ensure it's truly organic and you also support your local community.
So why eat organically? 
Taste the difference!  Organic food vs. conventional crop comparisons have shown repeatedly, that organically produced produce tastes sweeter and the full flavor in vegetables can be recognized.  In one of many nutritional studies it was found:
"Organic fruits and vegetables show significantly higher levels of antioxidants than their conventionally grown counterparts, according to findings published by researchers at the University of California at Davis. In the study, researchers … compared the antioxidant levels in corn, strawberries and marionberries grown organically, sustainably (using fertilizer but no herbicides or pesticides) and conventionally. Antioxidant levels in sustainably grown corn were 58.5 percent higher than conventionally grown corn, while organically and sustainably grown marionberries had approximately 50 percent more antioxidants than conventionally grown berries. Sustainably and organically grown strawberries had about 19 percent more antioxidants than their conventional counterparts. The findings were published in the Feb. 26, 2003, print edition of the American Chemical Society peer-reviewed Journal of Agricultural and Food Chemistry. The study also showed sustainably grown and organic produce had more ascorbic acid, which the body converts to vitamin C."**
Of course, if you search yourself, you can find study after study that shows similar findings in nutrition and taste.  If you haven't compared organic to conventional vegetables or fruits side-by-side, I'd suggest you do.  It will change the way you think AND the way you want to live.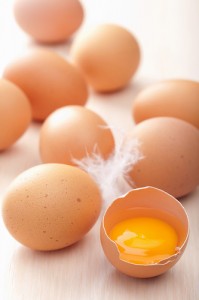 Organic eggs, for example. They cost more, but they're WORTH more. Organic free-range eggs are far richer in omega-3 fatty acids, beta-carotene, and vitamins A and E—a 79-cent cage egg just can't compete.   According to research from Mother Earth News, compared to official U.S. Department of Agriculture (USDA) nutrient data for commercial eggs, eggs from hens raised organically and/or on pasture contain:
• 1⁄3 less cholesterol
• 1⁄4 less saturated fat
• 2⁄3 more vitamin A
• 2 times more omega-3 fatty acids
• 3 times more vitamin E
• 7 times more beta carotene
Our Eggs are Organic, Farm-Fresh, Free Range, Hormone and Antibiotic-Free!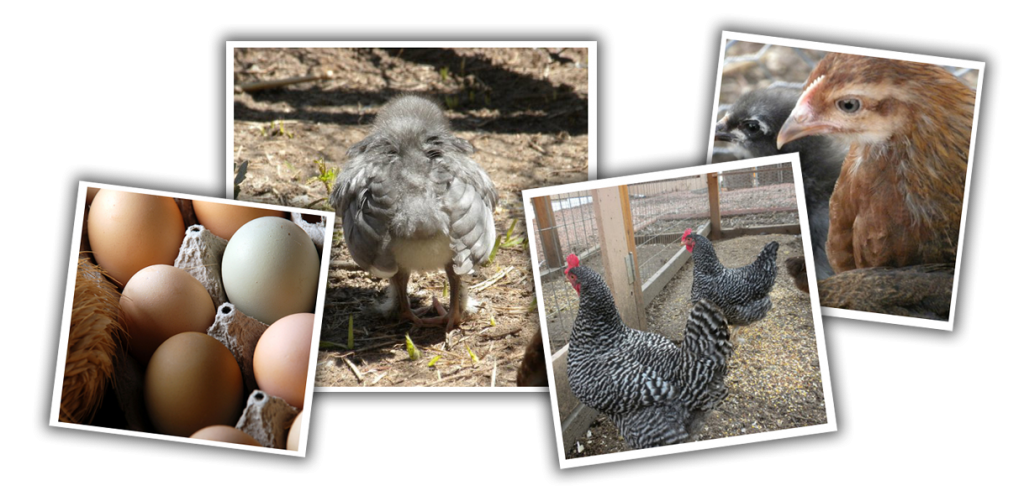 Nutritionally and Tastefully Superior…Our eggs at Majestic Moon Ranch come from chickens that are only organically fed, and are completely hormone- and antibiotic-free.  Our chickens are all of different origin and so their eggs are colorfully beautiful!
Please call for pick-up or delivery at 303-903-7487
**Source: "Comparison of the Total Phenolic and Ascorbic Content of Freeze-Dried and Air-Dried Marionberry, Strawberry, and Corn Grown Using Conventional, Organic, and Sustainable Agricultural Practices," D.K. Asami, Y.-J. Hong, D.M. Barrett, and A.E. Mitchell, Journal of Agricultural and Food Chemistry, 51(5):1,237-1,241 (2003)